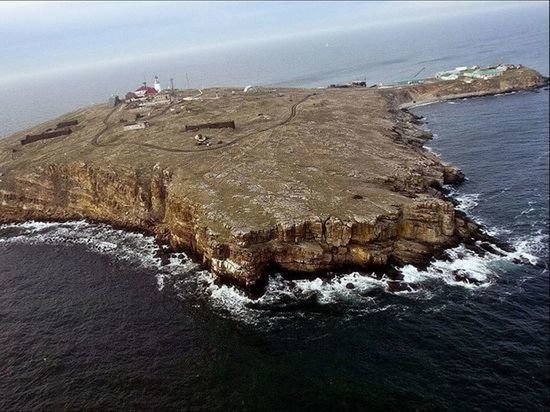 Serpent Island. Photo: Wikipedia.org.
Deputy Chief of the Main Operational Directorate of the General Staff of the Armed Forces of Ukraine Oleksiy Gromov said at a briefing on Thursday that the plans of the Armed Forces of Ukraine include "establishing direct physical control" over Zmeiny Island.
According to Gromov, at the moment the Ukrainian military controls the island through long-range artillery, missile forces and aviation.
At the same time, he stressed that at the moment there is not a single Ukrainian soldier on the island.
Recall that earlier the Russian Ministry of Defense reported that that the Russian garrison left Serpent's Island. The statement emphasized that this was an act of goodwill in order to demonstrate that Russia does not interfere with the efforts of the UN to organize a humanitarian corridor for the export of Ukrainian grain.
As military expert Captain 1st Rank in the reserve Vasily Dandykin noted in a comment to "MK ", in his opinion, in the coming weeks, the main direction of movement of Russian troops will be on Kharkov, Zaporozhye, Dnepropetrovsk, so there is no need to spend energy on the defense of Zmeinoy. At the same time, he stressed that Russia, with the help of Bastion or Bal coastal missile systems from Crimea, would be able to prevent the deployment of Ukrainian forces on the island. In addition, he suggested that there might be some high-level agreements with Turkey, which offers mediation for the export of Ukrainian grain.