Pushilin saw no reason for this. Sean Pinner and Aiden Aslin are sentenced to death in the DPR as mercenaries. In the UK, they are considered prisoners of war, and the sentence is illegitimate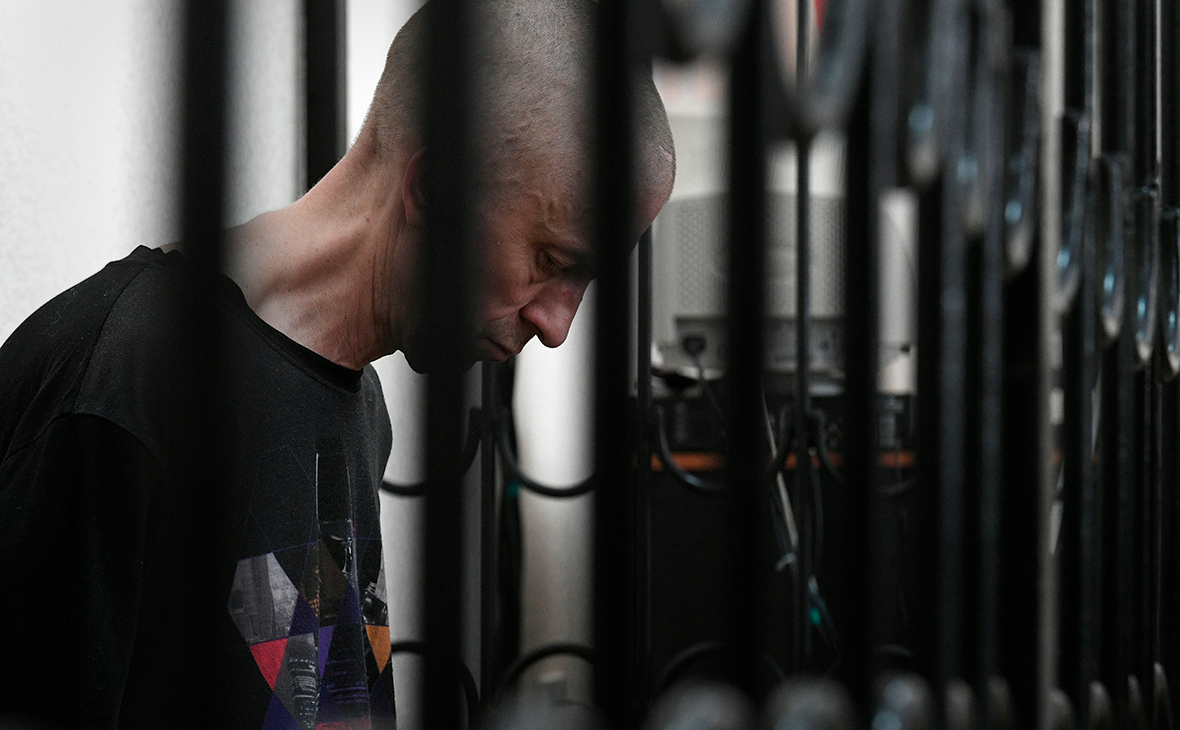 Sean Pinner
The DPR authorities do not plan to exchange or pardon the UK citizens Sean Pinner and Aiden Aslin, sentenced to death, told Interfax. head of the republic Denis Pushilin.
"I don't see any grounds for this,"— reiterated the head of the DPR. The issue of exchange, he said, "is not even discussed."
Elena Shishkina, chairman of the Committee on Criminal and Administrative Legislation of the People's Council of the DPR, stated that the exchange of the British was not planned even before they were sentenced.
Pinner and Aslin were accused in the DPR of participating in hostilities on the side of Ukraine in as mercenaries. The first one during the investigation stated that he worked as an instructor of the Armed Forces of Ukraine. He was captured in April in Mariupol. Aslin, according to the Zvezda channel, was among the "voluntarily laid down their arms" Ukrainian marines in the same city.
The Supreme Court of the Republic on June 9 sentenced both Britons, as well as Moroccan Saadoun Brahim, to death. They were charged with Part 2 of Art. 34 (commission of crimes by a group of persons), art. 323 (forcible seizure of power or forcible retention of power) and Art. 43 (mercenarism) of the Criminal Code. The defendants partially pleaded guilty.
British Foreign Secretary Liz Truss called the court's decision illegitimate and fictitious. She stated that London is doing everything to release Pinner and Aslin and the issue is being resolved through the Ukrainian Foreign Ministry. Truss also stressed that the British— prisoners of war and the actions of "Russian proxies" in relation to them violate the Geneva Convention. The Russian Foreign Ministry, as well as the DPR, believe that both Pinner and Aslin do not have the right to prisoner of war status.
Read on RBC Pro Pro The tax authorities believe that the cost of a manager is too high. How to be Instructions Pro Why import substitution can bring Russia to the top of the cloudiest countries Forecasts Pro When an IT specialist can be replaced by a software robot and save money Pro articles How the conflict in Ukraine made investors forget about ESG and the environment Articles Pro The self-employed are more and more in demand: who and how hires them in Russia Articles Pro Reinventing the wheel: how sanctions have complicated the creation of digital products be considered a mercenary because he served in the Armed Forces of Ukraine.
Authors Tags Subscribe to Telegram