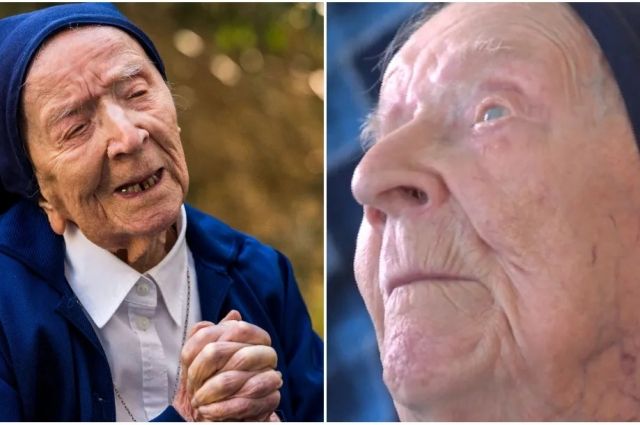 French sister Andre became the oldest living woman after the death of Japanese resident Kane Tanaka, who died the day before at the age of 120, according to the Guinness Book of Records website.
By As of April 25, 2022, André's sister (in the world, Lucille Randon) was 118 years and 73 days old. She was born on February 11, 1904.
"Sister Andre (France) survived two world wars and two global pandemics to become the oldest person in the world. In addition to being the world's oldest living person, she also holds the titles of oldest living woman, oldest nun, and oldest person to survive COVID-19, — it is said in the message.
It is known that Randon worked as a governess in her youth, and at the age of 41 she became a nun. After that, she worked for 28 years in a hospital in Vichy, helping orphans and the elderly. In 1979, Sister André entered a convent in Savoy. Since 2009, she has been living in a Toulon nursing home.
Sister André does not walk, her hearing and vision are poor. At the beginning of 2021, she was asymptomatically ill with a coronavirus.
Recall that Kane Tanaka, who was considered the oldest person on Earth, died the day before in Japan. She was born on January 2, 1903, she was 119 years old. Tanaka has worked in a rice cake shop all her life and has lived in a nursing home since 2005.