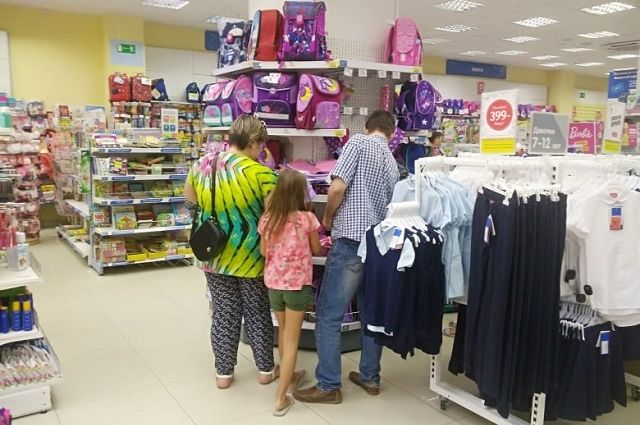 Experts told RIAMO how much it would cost to buy the necessary things by September 1 and how to save money on school supplies.
Thus, Marina Kondratovich, a member of the Public Chamber of the Moscow Region when choosing stationery, advises parents not to overpay for design. In particular, ordinary green notebooks can be purchased for 3.5 rubles. And when choosing a school uniform and backpacks, you should pay attention to domestic brands.
A mother of many children, a pediatrician from Odintsovo, Yulia Berezhanskaya, recommends that before going to the store, make lists for each child and purchase only the most necessary things. You can also go to sales – usually at the end of May or mid-September. And the Ombudsman for Children in the Moscow Region, Ksenia Mishonova, advises not to forget about second-hand things.
Vasily Tolkachev, a specialist in managing client projects of the fulfillment operator Fulex, recommends visiting price aggregator sites when making online purchases , which monitors the cost of various products online. The same can be done on marketplaces, where it is convenient to choose the country of production, price, and material.
Experts also note that since mid-summer, marketplaces usually announce seasonal sales with discounts on clothes and other goods. As a result, customers can purchase products with 30-50% discounts.
Earlier, the head of an online school for children and teenagers, Anastasia Yekushevskaya, said that the age of five is optimal to start preparing a child for school. A preschooler at this age already has the necessary intellectual reserve, and he is ready to systematize and analyze information.
Rate the material