The Czech court decided that the extradition of Alexander Franchetti, whom Kyiv accuses of "occupying Crimea", is unacceptable during the Russian military operation, since his rights in Ukraine may be violated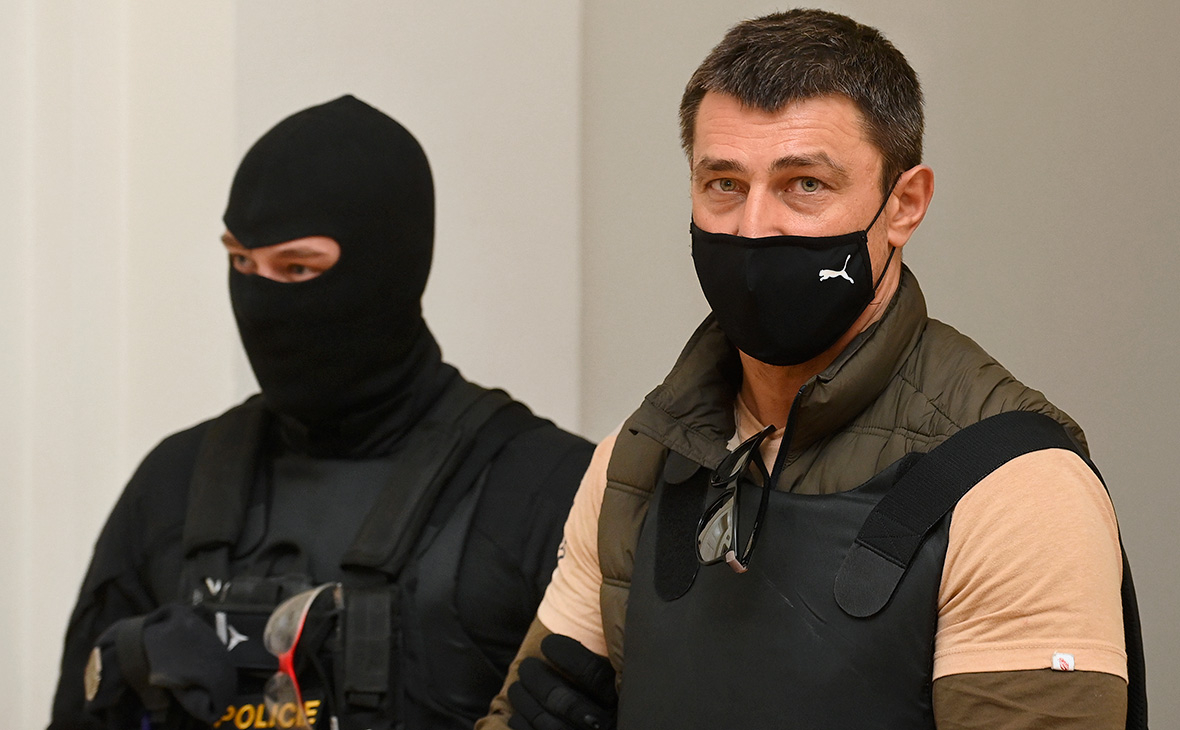 Alexander Franchetti
Supreme Court in Prague did not allow the extradition to Ukraine of the Russian Alexander Franchetti, whom Kyiv accuses of participating in the "occupation of Crimea". This was announced to Ceske Noviny by court spokesman Adam Wenig.
The court concluded that the extradition of Franchetti is unacceptable, as a Russian military operation is taking place in Ukraine. "Currently, due to the military conflict in Ukraine, as well as personal circumstances regarding Franchetti <…> there is a real danger of violation of his rights, guaranteed by international treaties for the protection of human rights and fundamental freedoms,— Wenig said.
RBC sent a request to the Supreme Court in Prague and to the Russian Embassy in the Czech Republic.
Franchetti was detained in September 2021 at the Prague airport at the request of Ukraine. According to the Czech publication iRozhlas, a Russian citizen since 2000 has lived permanently in Prague and worked as a fitness trainer, but in 2014 "actively participated in the annexation of Crimea."
Crimea became part of Russia in 2014 after a referendum held on the peninsula. The authorities of Ukraine and the Western countries consider the incident an annexation, Moscow insists that the vote was legal, and the issue of the peninsula's territorial affiliation is "historically closed".
According to Ceske Noviny, it is believed in Kyiv that, having arrived in Sevastopol in 2014, he formed the North Wind reconnaissance group. out of 11 people transmitted the information received to the command of the Russian Navy. Franchetti denies his guilt and states that he created a group with the aim of "protecting the inhabitants of Sevastopol".
Read on RBC Pro Pro Emotional hunger: what it is and how it leads to overeating our body Video Pro Three useful exercises to help beat shyness Instructions Pro Stop thinking like everyone else: read the bestseller Freakthought by Summery Pro Paleo Diet. Eat what nature intended to help you lose weight and improve your health Summary Pro "Send me this ASAP. ATP in advance": phrases are the enemies of effective correspondence Instructions
Franchetti can be convicted in the Czech Republic as well. The Czech National Center for Combating Organized Crime accused him of participating in an organized criminal group in connection with the events of 2014 in Crimea and sent the man to a pre-trial detention center. According to the Criminal Code of the Czech Republic, for the creation, participation in the activities or support of an organized criminal group, one can face from two to ten years in prison, and for the leadership & mdash; up to 12 years.
The Russian Foreign Ministry has previously opposed the extradition of Franchetti and stated that it expects a balanced decision from Prague in this case.
Authors Tags