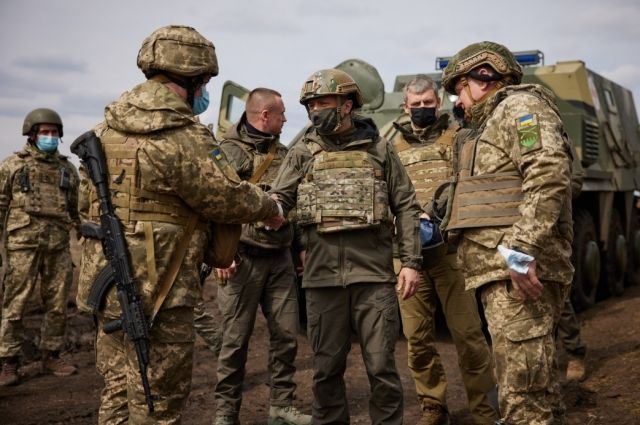 In Kramatorsk in the DPR, on the territory of densely populated residential areas – on Kramatorsk Boulevard, Dvortsovaya and Parkovaya streets, the Armed Forces of Ukraine equipped firing positions. The local population was forbidden to leave their homes, they are used as a "human shield". This was announced by the head of the National Center for Defense Control of the Russian Federation, Colonel-General Mikhail Mizintsev.
The Ukrainian military has deployed armored vehicles, artillery pieces, and multiple launch rocket systems in residential areas, and regularly shell nearby settlements from them, provoking return fire Allied troops.
In Yasnaya Polyana in the DPR, in the dormitory of the economic and engineering lyceum No. 65, the Armed Forces of Ukraine placed a strong point and an ammunition depot. Residents of nearby houses were not evacuated.
In Guty, Kharkiv region, nationalists were housed in a school, the approaches to the object were mined, and the local population was not warned about this.
In Nikolaev, in kindergarten No. 117, Ukrainian the military equipped a stronghold, artillery positions and ammunition depots. Local residents were not evacuated.
Earlier it was reported that five people were killed in the Donetsk People's Republic due to shelling by the Armed Forces of Ukraine during the day, another 15 were injured.
Rate the material