The submarine could have lived longer
Contradictory information began to come in about the world's largest nuclear submarine, the Dmitry Donskoy. Some sources report that she was decommissioned after 42 years of service, others that while she is performing combat training tasks at sea, the final decision on the fate of the submarine will be made at the end of the year. Military expert, captain of the first rank of the reserve Vasily Dandykin named the reasons for parting with the submarine and told how the farewell to the legend of the Russian fleet would go.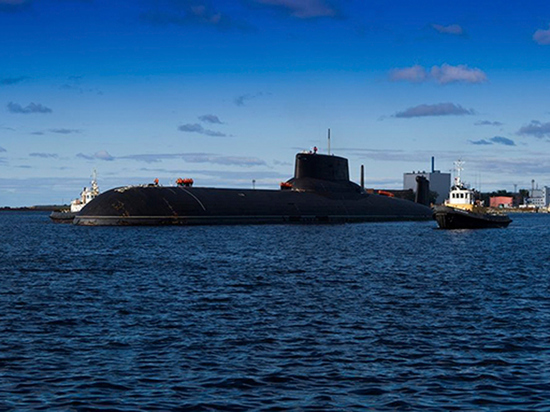 Photo: Ministry of Defense of the Russian Federation
Strategic nuclear submarine "Dmitry Donskoy" built according to project 941 UM "Shark", according to NATO classification SSBN Typhoon. Created only six such submarines. She entered the combat structure in 1980 and became the lead boat of Project 941. She is still considered the largest submarine in the world in terms of displacement — 48 thousand tons.
The name "Dmitry Donskoy" already assigned to another submarine. Borey-A class submarine Project 955A was laid down last year at Sevmash.
According to the captain of the first rank of the reserve Vasily Dandykin, the reason leading to the disposal of the submarine is banal — old age.
– Ships like people — At some point, it's time for them to leave. "Dmitry Donskoy" – this is the lead boat of the legendary project 941, which was the answer to the American Ohio-class submarine project; and missiles deployed on Trident submarines. Even Leonid Brezhnev at the 26th Congress of the CPSU said that we created such a system in response to the American…
This is the largest submarine in the world today: with great autonomy — 120 days, with great power. It was a really good answer. Then came other boats, which formed the basis of our nuclear potential. They served well in Soviet times, and in ours.
According to the expert, the submarine had not only great power and autonomy, but also extraordinary comfort.
– There was a recreation area, a sauna, etc. on the submarine. sizes allowed. To serve on such nuclear-powered ships as "Dmitry Donskoy" was the dream of every nuclear submariner.
42 years of service for the submarine — a huge period, says Dandykin.
– By human standards, this is 100 years. But in order for the ship to serve as long as possible, it must undergo appropriate repairs — planned, average capital. How a person goes through medical examination.
Unfortunately, in the 90s and back in the zero years, many ships were overdue for repairs. The cruiser was just lucky, because it went under modernization for testing Bulava missiles. When other ships were already decommissioned, he continued his watch. Therefore, he has a good track record and a good fate,