There are special requirements for those wishing to serve on a warship
On June 29, a delegation of the Public Council under the Ministry of Defense of the Russian Federation visited the reception and distribution center for conscripts in Severomorsk. It is here that recruits of the spring conscription from different regions of the country are now arriving. From here they will be sent to warships of the most powerful of the Russian fleets. However, not everyone will be able to get to serve as a sailor on a ship, as representatives of the Northern Fleet told the public.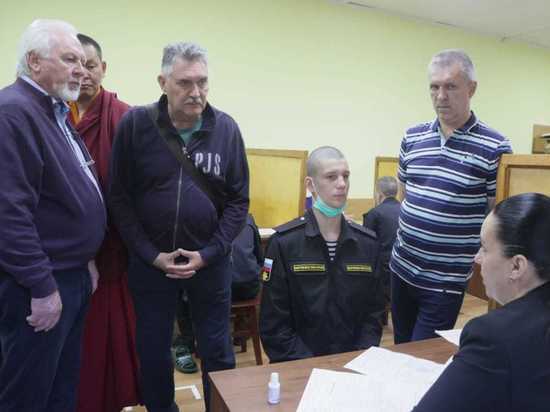 Photo: Natalia Gubernatorova
Conscription commissions in the regions send to serve in the Northern Fleet on the basis of medical indications and the conscript's own desire. But this, as practice shows, is not enough. At the reception and distribution point, the arrived conscripts are checked for two days. They undergo a medical examination again, after which they communicate with psychologists.
As the officers of the fleet told the members of the Public Council, the requirements for future military sailors are quite high. Therefore, up to twenty percent of the newcomers are eliminated. Sometimes more than at the recruiting office. The guys themselves admitted that each of them really wants to be "fit".
Those who did not pass the selection at the reception and distribution center in Severomorsk are waiting for service on land. The Northern Fleet is not only ships. This is a whole huge military district with many units on the coast – air defense units, aviation, motorized riflemen, tankmen.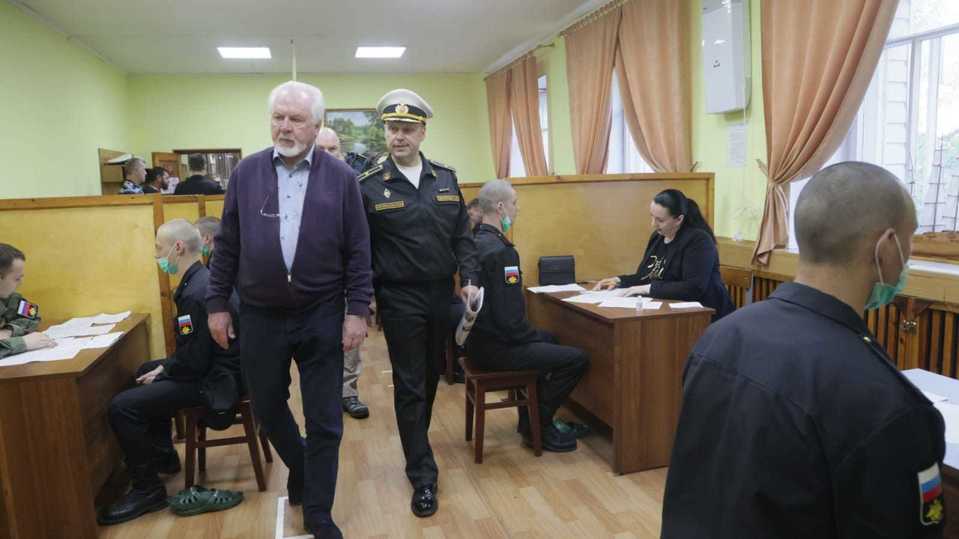 Photo: Natalia Gubernatorova
The recruits were interested in the conditions of service, how leisure is organized, what about food. The guys are happy with everything.
And then the members of the Public Council went to sea on the base minesweeper "Yadrin", in order, according to the old maritime tradition, by throwing flowers and wreaths into the sea, to honor the memory of the North Sea sailors who died during the Second World War.
Photo: Natalia Gubernatorova
An important part of the trip plan – communication with the personnel of the heavy nuclear missile cruiser "Peter the Great". In the spotlight – conditions of service for military personnel, social security. The main task – do everything so that the defenders of the Russian Arctic and their families do not need anything, so that nothing interferes with the difficult naval service.
The Public Council visited the fleet base in Severomorsk: footage of the visit
See related photo gallery