The main claim is the lack of information
The head of the DPR, Denis Pushilin, confirmed the information about a major exchange of prisoners with Ukraine. That is, at first, Kyiv reported about the fact of the exchange of 144 of our soldiers for 144 captured Ukrainian soldiers. That is, again, the information "overcome" remained with the Kyiv authorities. Why?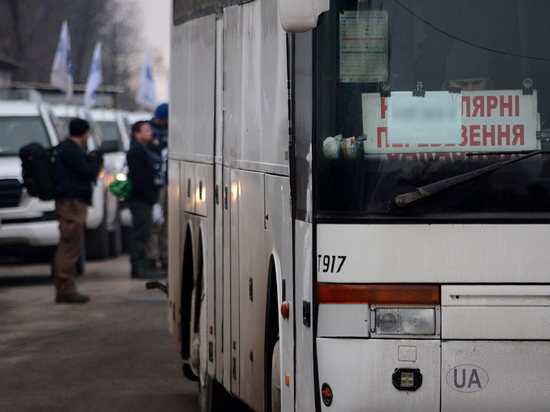 Photo: dan-news.info
So, 144 of our servicemen are returning home from captivity, including fighters from the DPR, as well as the Russian army. Among them there are mobilized, that is, non-professional military, most – wounded who need help.
They were exchanged for 144 Ukrainian soldiers, among whom, according to Pushilin, there are ordinary nationalist battalions. "Their condition is deplorable: severe injuries, with amputation of limbs and other complications," the head of the DPR specified. He explained why we took this step: "the enemy turned out to have very valuable servicemen."
The explanations are very concise. Perhaps there are reasons for this. But the lack of official information always gives rise to rumors. So even now, on the networks, you can see information that among our military returned home are two Su-34 pilots, which, allegedly, was shot down back in March. Lots of bedridden. Among the returned mobilized in the DPR, it seems, there is even one musician.
What are they arguing about in social networks? No one objects to the fact that it is necessary to return their prisoners to their homeland. Indeed, it is enough to put yourself in the place of a mother, father or wife of a captured military man to understand how important it is – rescue from captivity.
But the fact that among those issued to Kyiv there are militants from the national battalions, including from Azov (recognized as terrorist, banned in the Russian Federation), outraged many. Military blogger Yuriy Podolyaka formulated this idea even harsher: "The Main Intelligence Directorate of Ukraine reports that among the 144 exchanged in the Zaporozhye region, 95 fought for Azovstal, and 43 of them were Azov militants. If this is true, and everything is very similar, then it is very difficult to come up with a greater spit in the face of soldiers at the front and residents of Donbass. …If this is called "denazification" Ukraine, then maybe it was not worth starting?»
On this occasion, the publicist Yulia Viyazeva wrote on the Telegram channel: "What are you dissatisfied with? By the fact that the leadership of the DPR sent to Ukraine those who would not go to Bandera today or tomorrow, while rescuing their fighters in need of treatment? …Personally, I am sincerely happy for those who have already hugged or are just preparing to hug their relatives.
Military reporter Alexander Sladkov also shared his opinion on social networks: there will be people who found it easier to kill the enemy than to take him prisoner. How will they be explained the topic: "You shed blood, and then it's none of your business?"
In general, one conclusion suggests itself from the controversy in social networks, which was formulated in one of the paramilitary Telegram channels: why not clearly explain the situation with the exchange to the Russian society?
"We are very, very happy with each exchange and each of our servicemen who returned home. Just one question: why do we learn about this from Ukrainian sources? – the MIG Telegram channel asks.