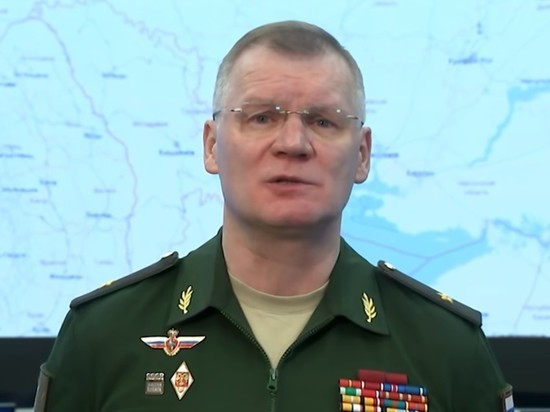 Igor Konashenkov. Photo: Video frame of the Russian Defense Ministry.
The official representative of the Ministry of Defense of the Russian Federation, Lieutenant-General Igor Konashenkov, said at a briefing on Thursday morning that the Russian Armed Forces struck with precision weapons at the temporary deployment point of the 95th Ukrainian air assault brigade in the Konstantinovka area in the DPR.
"Liquidated up to 400 military personnel of the Armed Forces of Ukraine and 20 pieces of military equipment", – said Konashenkov.
He added that the positions of the 92nd mechanized brigade of the Armed Forces of Ukraine were also hit by high-precision weapons near Kharkov. There, the losses of the Ukrainian side amounted to 130 military personnel and 13 armored vehicles.