Senator Klimov: Russia will have a "free hand"
The Lithuanian authorities, having started the "blockade" of the Kaliningrad region, "knocked out the chair" on which Vilnius was sitting as a member of the European Union. This was stated by the chairman of the Interim Commission of the Federation Council for the Protection of State Sovereignty and Prevention of Interference in the Internal Affairs of the Russian Federation, Senator Andrey Klimov.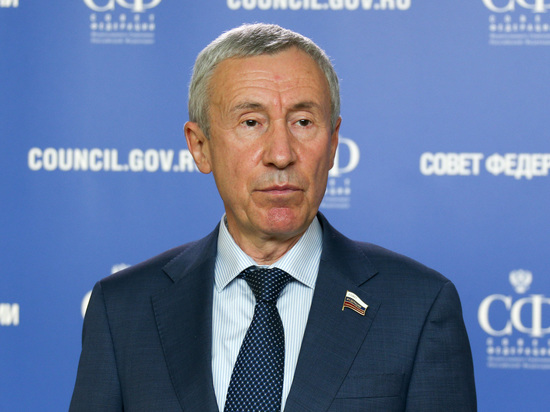 Andrey Klimov Photo: Global Look Press
A member of the Federation Council demanded that the European Union force Lithuania to lift restrictions on the transit of Russian goods to the Kaliningrad region, noting that otherwise Russia would have "a free hand" to solve this problem.
"The European Union, if it does not immediately correct Vilnius' impudent trick, disavow for us the legitimacy of all documents on Lithuania's EU membership and untie our hands to solve the Kaliningrad transit problem created by Lithuania by any means we choose," Klimov wrote in his Telegram channel.
Klimov also said that Lithuania, by its decision to limit almost half of the transit of goods that go from Russia to its westernmost region, thereby "knocked out the chair" on which it sat for many years as a member of the European Union.
The senator added that the actions of the Lithuanian authorities jeopardize NATO as well, since Lithuania was admitted to the alliance taking into account the problem of Kaliningrad transit.
A member of the Federation Council noted that, in his opinion, NATO, through the hands of one of its members, actually declared a blockade Russian region.
"The latter can be assessed as direct aggression against Russia, literally forcing us to immediately resort to proper self-defense," Klimov concluded.
Last week it became known that the Lithuanian railways notified the authorities of the Kaliningrad region about the termination of the transit through its territory of a large group of goods that fell under anti-Russian sanctions of the European Union.
According to the governor of the Kaliningrad region Anton Alikhanov, we are talking about 40 up to 50 percent of the range of goods, including building materials and metals.