In addition to approving the embargo on the import of Russian gold, the Swiss authorities will freeze the assets of Sberbank. Like the EU, they have provided a number of exceptions, including those related to agricultural supplies ="image/webp" media="(max-width: 320px) and (min-resolution: 192dpi)" >< source srcset="https://s0.rbk.ru/v6_top_pics/resized/590xH/media/img/6/41/756595324575416.webp 590w" type="image/webp" >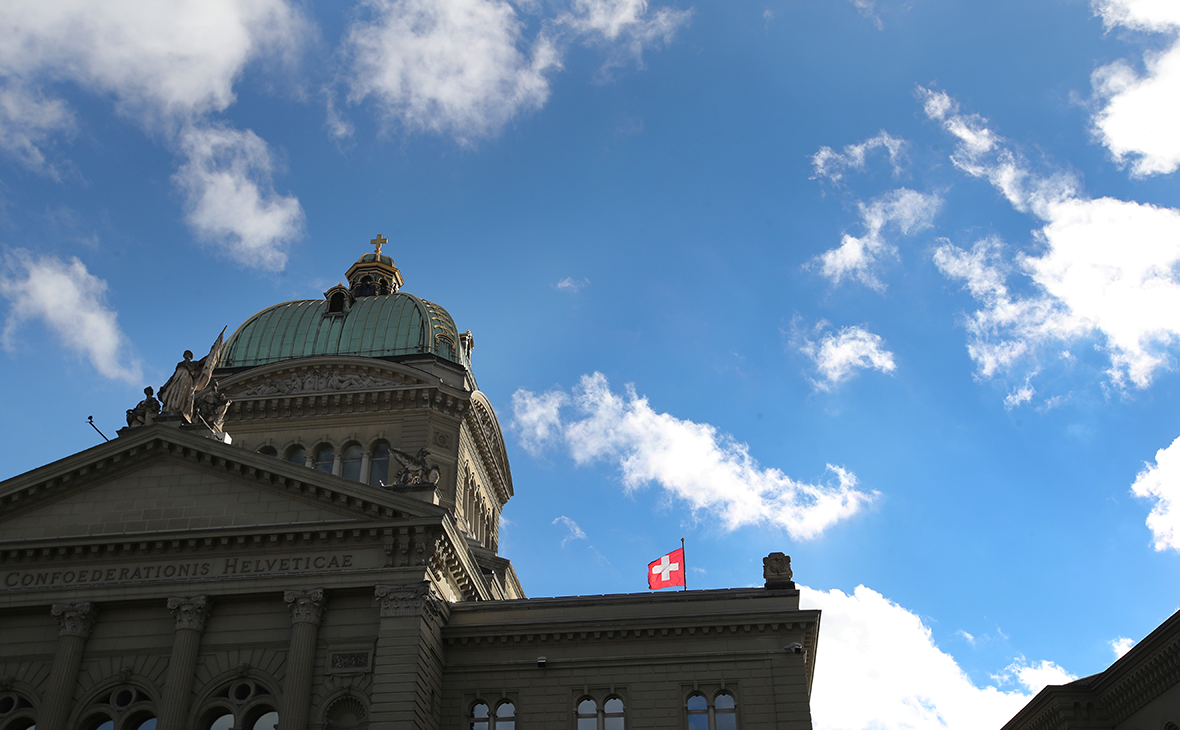 The Swiss authorities supported the seventh package of anti-Russian EU sanctions, including a gold embargo, are reported on the website of the Federal Council (government) of the country.
As part of the new restrictions, Switzerland, like the EU, will freeze the assets of Sberbank. At the end of July, the authorities of this country also added 54 more individuals and nine legal entities to the sanctions list. "Thus, the list of persons and organizations subject to Swiss sanctions in connection with the situation in Ukraine is fully consistent with the EU list," — says the Swiss government.
It noted that none of the introduced measures "is directed against trade in agricultural and food products between third countries and Russia." The Swiss government added that, like the EU, they made exceptions for operations related to such products and the transportation of oil to third countries.
The European Union approved another package of sanctions against Russia on July 21. 48 people and nine organizations were added to the sanctions list. Among them— First Deputy Prime Minister Andrei Belousov, Moscow Mayor Sergei Sobyanin, head of the Kemerovo region Sergei Tsivilev, as well as Rossotrudnichestvo, the Sevastopol stevedoring company Avlita, which the EU accuses of being involved in the loading of Ukrainian grain in the port of Sevastopol, and Sberbank. The bank will no longer be able to do business with European organizations, but at the same time, a number of exceptions are provided for it so that it can curtail operations with European organizations and sell European subsidiaries.
In addition, the EU expanded the list of dual-use technologies prohibited from being supplied to Russia, adding to it, in particular, water cannons, police batons, high-pressure pumps, radiation dosimeters and other goods. It also banned the purchase of Russian gold shipped from the country after July 22. The embargo applies to raw metal, jewelry and coins.
The Kremlin, commenting on the new EU package, said that "even the toughest sanctions have never in any part of the world led to the fact that those countries against whom they are introduced somehow change their position." Moreover, this does not happen with Russia, said the presidential press secretary Dmitry Peskov. According to him, by its actions, the EU harms, first of all, its interests and the interests of its population, "which is obviously beginning to suffer from these sanctions and their consequences."
Read on RBC Pro Pro Stingy billionaire: like Gates, Buffett , Brin spend money in everyday life Articles Pro Take 15 billion rubles. and return nothing: top 5 personal bankruptcies in Russia Pro Cases I have low blood pressure. Is this normal or should I call an ambulance? Pro Instructions How Much Work You Need to Be Happy Pro Instructions What you need to know about buying property in Thailand: nuances and tips Research Pro "I wake up while the world is sleeping": why does the ex-head of Disney get up at 4.15 am Articles
Authors Tags