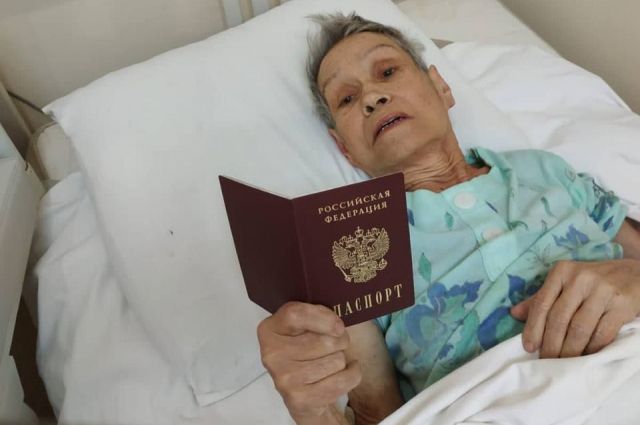 82-year-old Minzyfa Shevkun spent two months in the basement of her house under Ukrainian bombing in the vicinity of Lugansk until she managed to get to Russia. However, here another problem awaited her – communication with officials. In four months, the woman lost 30 kg and ended up in the hospital, but she never received Russian citizenship. Only after the intervention of aif.ru did the situation change dramatically.
The passport was handed to an elderly woman right in the hospital room on the third day after the publication of the article in the weekly Arguments and Facts.
Details of this dramatic stories about how Minzyfa Shevkun found her half-sister in Russia, who fled from the LPR back in 2014, after Ukrainian troops bombed their house, and the daughter-in-law and grandson were blown up by a Ukrainian mine, read soon on aif.ru.
Earlier human rights commissioner in the Russian Federation Tatyana Moskalkova sent an appeal to the head of the Russian Ministry of Internal Affairs with a request to consider a proposal to simplify the procedure for migration registration of arrivals from Donbass and Ukraine.
Rate the material