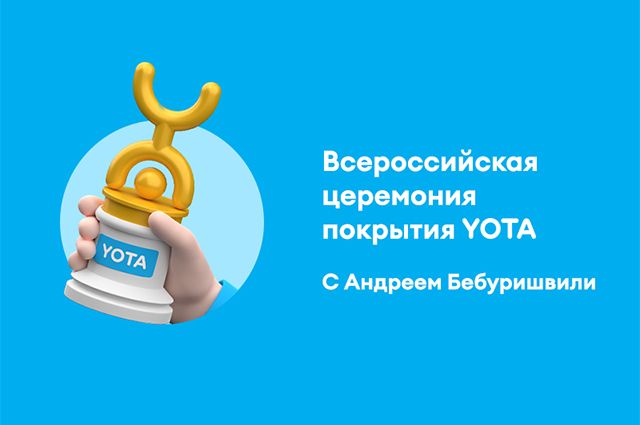 The ceremony of awarding the winners of the special All-Russian award was held. This award was established by Yota to evaluate how communication is used in different cities of Russia. Andrey Beburishvili hosted the award ceremony.
Among the award winners are:
Krasnodar — in the nomination "City of jocks": the most information is downloaded in it;
Smolensk — in the nomination "Border State": for the most frequent use of mobile communications in roaming;
Cherkessk— in the nomination "City with the highest ICQ": for the most diligent use of ICQ;
St. Petersburg— in the nomination "City of larks": for a large number of morning calls;
Yuzhno-Sakhalinsk— in the nomination "City of Owls": for a special love to chat at night;
Murmansk— in the nomination "The Hottest City": for the most active viewing of videos for adults;
Barnaul— in the "Normal nomination": for the arithmetic mean of the highest average use of roaming, the highest average time of the day, popular for conversation and the highest average values ​​in terms of the volume of downloaded information. ;
The operator also found out that Grozny — this is the city where people make the least phone calls, in Birobidzhan they use social networks most actively, and Moscow writes SMS most often. Also, Novy Urengoy, Ufa, Saratov were awarded.
Rate the material