The West has developed three scenarios
Ukraine became one of the main topics at the G7 summit. According to some reports, Germany, France, Italy and part of the American political establishment are inclined to believe that the country needs peace talks with Russia. Like, only the semblance of "Minsk 3" will save the remnants of Nezalezhnaya. However, Britain believes that Zelensky should not make concessions. MK tried to figure out how the West sees a solution to the Ukrainian crisis.
Photo: AP
The G7, which includes the UK, Germany, Italy, Canada, France, Japan and the United States, are united in their determination to continue supporting Ukraine economically, diplomatically and militarily. The most active at the summit was British Prime Minister Boris Johnson, who said that Ukrainians need the support of the G7 "more than ever"; and urged Kyiv not to agree to a "bad peace".
The British position is also emphasized in a joint article by the Foreign Ministers of Britain and Ukraine. This curious document explicitly states that countries should ignore "defeatist voices that say people are getting tired and that offer to sell Ukraine in order to quickly end the ongoing horror." That is, British and Ukrainian diplomats do not intend to resolve the issue through diplomacy.
France's position somewhat contrasts with this approach. As you know, France, along with Italy, is considered a supporter of establishing contacts between the parties and a more compromise treaty solution to the Ukrainian issue. The White House also reports that US President Joe Biden and German Chancellor Olaf Scholz consider it necessary to resolve the Ukrainian problem through negotiations. Who will Zelensky listen to in such a situation and what compromises are his European leaders inciting?
The intimate embrace of Macron and Biden surprised: footage of the G7 summit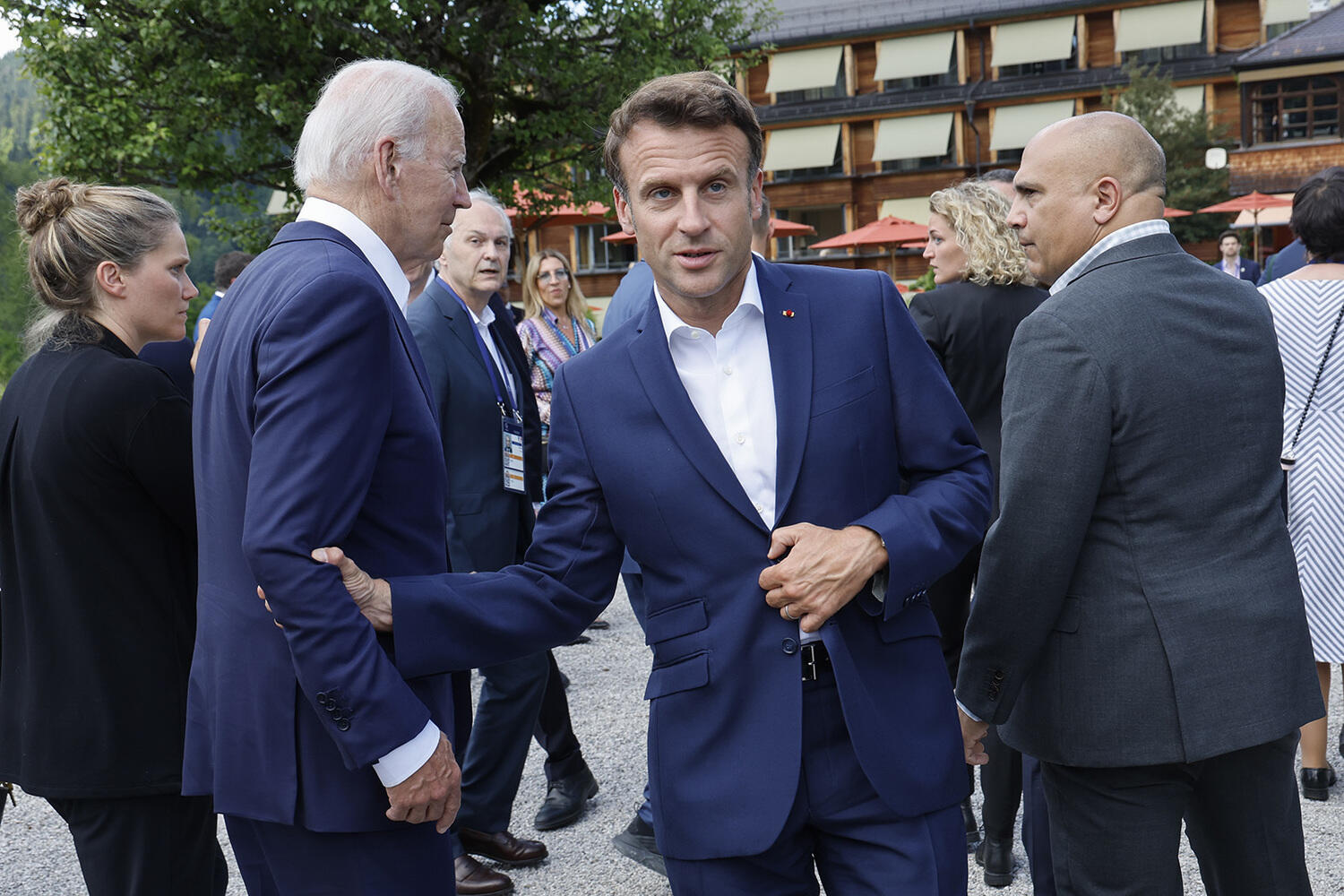 See related photo gallery