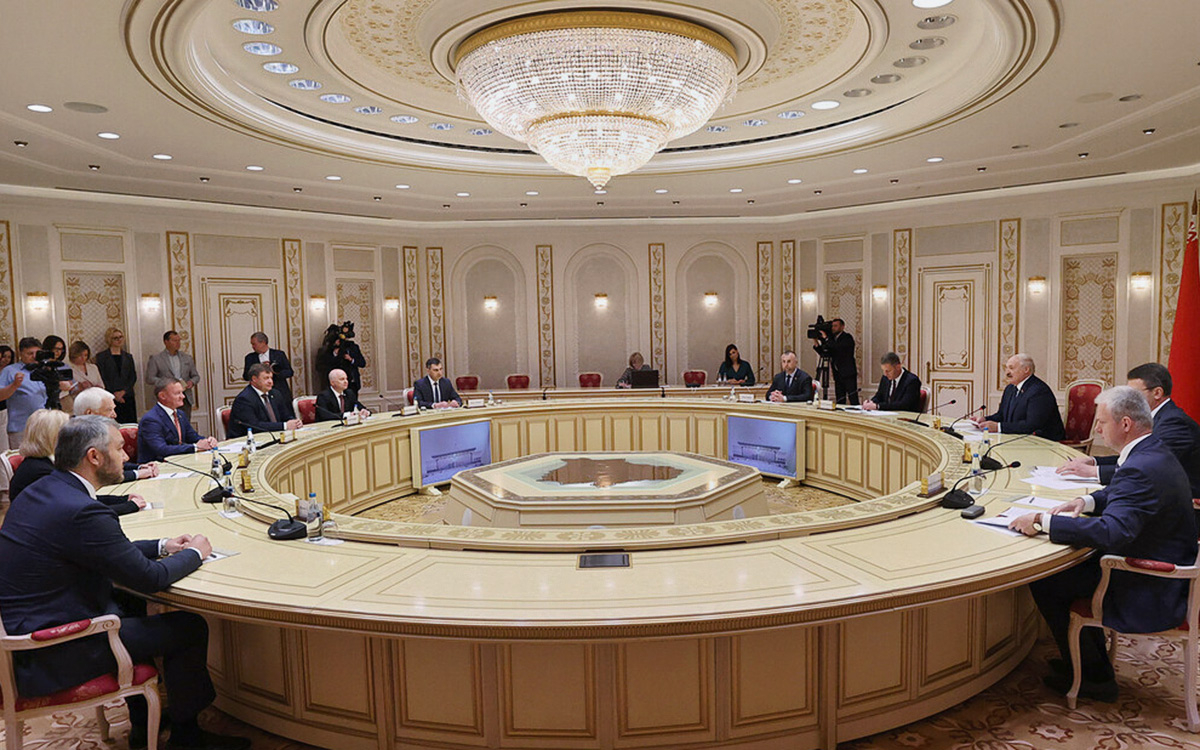 Meeting between Alexander Lukashenko and Roman Starovoit
Russia will allocate $1.5 billion to Belarus to participate in import substitution programs, President Alexander Lukashenko said during a meeting with Governor of the Kursk Region Roman Starovoit, BelTA informs.
"For our part, we offered the Russians specific projects that are very necessary and will be in demand in the near future not only in Belarus, but also in the Russian Federation. The Russians allocate about one and a half billion dollars for these programs only on the territory of Belarus. We understand that without import substitution, especially in critical industries, the so-called critical imports, it will be very difficult for us to develop, — Lukashenko said, adding that such a decision was made jointly with President Vladimir Putin.
He also said that Belarus is ready to develop trade with the Kursk region and implement turnkey projects there. "We are ready to provide you with services for the overhaul of housing, design, and engineering surveys. Ready to build turnkey. Ready to supply elevator equipment»,— Lukashenka explained. He added that Belarus is interested in deliveries to the region of mining equipment, trucks, agricultural machinery, construction and road equipment.
The material is being supplemented.
Subscribe to Telegram RBC Stay informed the latest news even in conditions of blocking