Tokyo worries about deepening relations between Russia and China
The Japanese Ministry of Defense sees a growing threat to Taiwan in its annual report against the backdrop of Russia's special military operation in Ukraine. Also, Japan's military department is concerned about the prospect of deepening relations between Beijing and Moscow amid expectations that Tokyo will increase defense spending.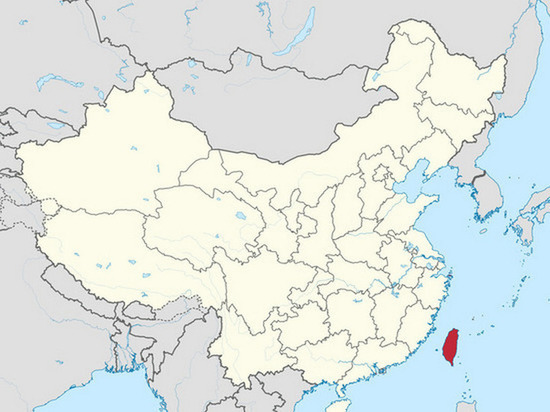 Japan's Ministry of Defense said it was alarmed by "new threats" from Russia and growing concerned about Taiwan in an annual report released as Tokyo is considering a significant increase in military spending.< /p>
According to The Guardian, the document includes a chapter on Russia's actions in Ukraine, which, according to the authors of the report, could send a signal "that an attempt to unilaterally change the status quo by force is acceptable." In this regard, fears are expressed about the consequences for Taiwan, which Beijing considers its own territory.
The document, released on Friday, looks at the global security picture and specific threats to Japan, and warns that Russia will take the path of "further strengthening and deepening relations with China."
The Japanese Defense Ministry report also warns that Moscow may increasingly rely on its nuclear capability as a deterrent, which in turn could mean a surge in activity around Japan, where Tokyo claims Russian nuclear submarines operate regularly.
Japan has backed U.S. and European Union sanctions against Moscow and has witnessed increased Russian military activity near its territory, writes The Guardian. In May, Chinese and Russian warplanes flew jointly near Japan following a meeting in Tokyo of leaders from the US-led regional alliance Quad.
The document of the Japanese Ministry of Defense also pays significant attention to Taiwan. The report includes the most detailed overview of the security situation on the island and notes that since the start of the Russian operation in Ukraine, "Taiwan is working to further strengthen its self-defense efforts."
At the same time, PRC military aircraft regularly infiltrate air defense zone of the island. Earlier this month, Chinese fighter jets crossed the median line of the Taiwan Strait, an unofficial buffer zone between China and Taiwan, a maneuver Taipei criticized as a "provocation." Beijing claims to have sovereign rights and jurisdiction over this waterway.
This year's Japanese Defense Ministry document was released amid growing expectations that Tokyo will significantly increase military spending. While the defense budget has grown over the years, Japan still has the lowest ratio of military spending to gross domestic product among the G7 countries.
Premier Kishida has publicly supported an increase in military spending, and his ruling Liberal Democratic Party has set a long-term goal of bringing the defense budget to 2% of GDP, although experts say it may be difficult to reach this figure quickly.
Japanese military the force is not officially recognized under the country's post-war "pacifist" constitution, and spending is limited to funding the nominally defensive Self-Defense Forces.
The report continues to describe China as Japan's "serious security concern", while pointing out that the risk, emanating from Beijing is "increasing in recent years."
The report also reiterates that North Korea is an ongoing "serious and imminent threat," which, according to the drafters of the document, is also "increasing."
Defense Minister Nobuo Kishi last month described Japan as being on the front lines and surrounded by nuclear forces.
Most Japanese seem to share the same concerns Government response to Japan's deteriorating security situation: Recent opinion polls show support for higher defense spending at over 50 percent, Al Jazeera notes.