Italian prime minister may step down
Mario Draghi may step down as Italian prime minister after the former head of the European Central Bank failed to enlist the support of coalition partners in a vote of confidence. A paradoxical situation has arisen when a prime minister who enjoys wide public support faces the prospect of leaving his post.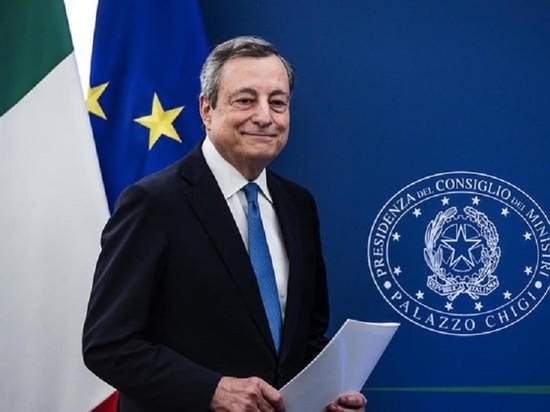 Photo: Global Look Press
Italian Prime Minister Mario Draghi is expected to confirm his resignation shortly after three key parties in his broad coalition failed to participate in a vote of confidence at conditions he set for his government, writes The Guardian.
Earlier on Wednesday, the former head of the European Central Bank told the Italian Senate that his government's survival depended on "restoring the pact of confidence" and the spirit of cooperation that existed in the early months of the Council of Ministers, and asked for a vote on that basis.
Mario Draghi resigned last week after the Five Star Movement (M5S), a key component of his broad coalition, rejected a vote on a €26 billion cost-of-living package.
But the premier's resignation was denied by President Sergio Mattarella, who asked Draghi to address parliament in an attempt to prevent the collapse of Italy's third government in three years.
Instead, the move widened the divisions between the quarreling parties: the far-right Liga Matteo Salvini and Silvio Berlusconi's Forza Italia demanded a new Draghi government without the Five Star Movement.
Draghi has stated several times that he will not lead the government without M5S, but he will not accept ultimatums either. As tensions escalated throughout the day, the Liga and Forza Italia said they were "surprised" when Draghi announced that the fate of his government would be determined by a vote of confidence.
Both parties said they would not attend the voting. The Five Star Movement then followed suit. "Over the past 18 months, all of our measures have been dismantled," said M5S Senator Mariolina Castellone. "Let's fix this inconvenience."
The vote passed in the Senate on Wednesday night, but although Draghi still has a majority, he is likely to confirm his resignation.
"I think it's over," said Wolfango Piccoli, co-president of London-based research firm Teneo. Draghi will address the lower house of Parliament on Thursday morning, where he is expected to announce his resignation in deference to Parliament before heading to President Mattarella. Piccoli believes: "If a miracle does not happen, this will be the result."
He added: "At the moment it is not a question of the majority, because it has always had a majority – here the question is about politics, that is, there was no movement from the political parties to fulfill its conditions, to create a new sense of trust, so we saw three parties turn their backs on him. All speeches by the League, M5S and Forza Italia today were campaign speeches."
Draghi's potential resignation will come despite widespread public support for keeping him in office. There were statements from more than 1,500 mayors from across the political spectrum and various trade unions, the signal of public support, according to Draghi, was "unprecedented and impossible to ignore."
Mario Draghi also called for unity so that the government can resist key challenges such as the conflict in Ukraine, the energy crisis, social inequalities and the reforms needed to secure the next tranche of the €200 billion Italy is to receive from the EU's post-pandemic recovery fund. He also chided his coalition partners for strife and political scoring in recent months.
If Draghi confirms his resignation, President Mattarella could ask him to remain acting prime minister. However, analysts say that Mattarella is likely to dissolve parliament and call for elections as early as the end of September.
This week's report on recent polls suggests that in the event of an early election, a coalition led by the far-right Brothers Italy", including the "League" and Forza Italia, can easily get the majority.