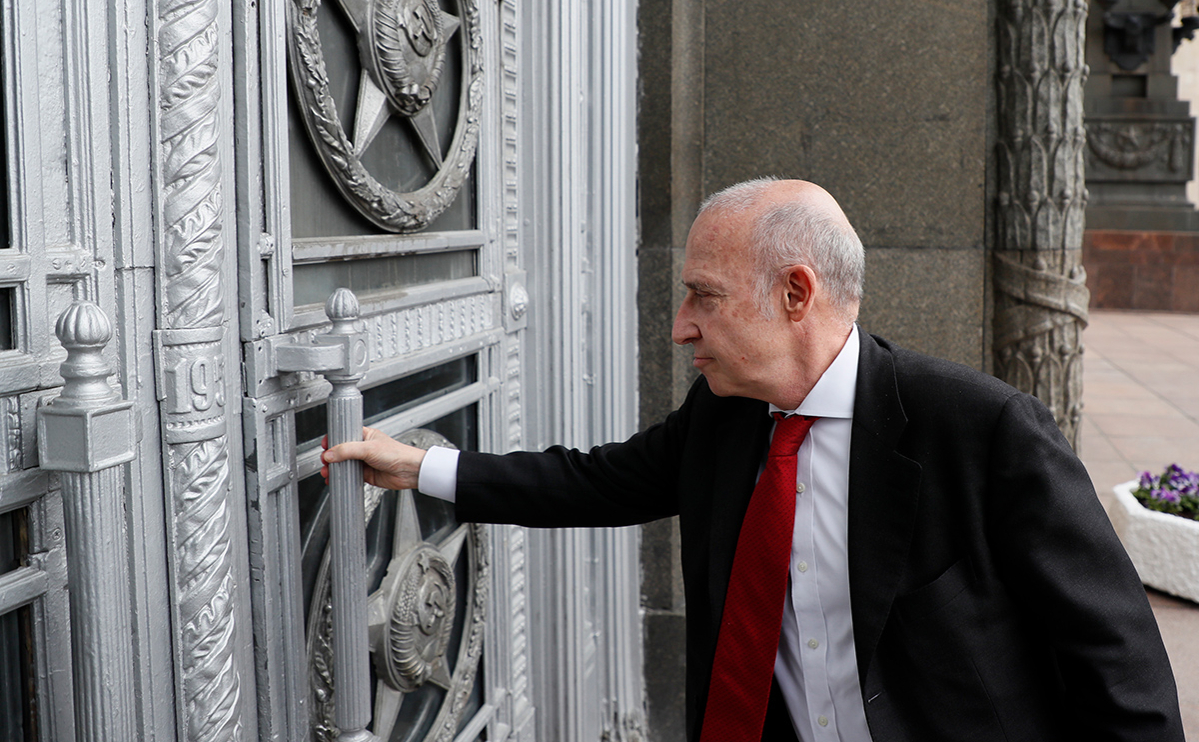 Giorgio Starace
Italian Ambassador Giorgio Starace was summoned to the Russian Ministry of Foreign Affairs; he did not comment to the press either before or after the visit, TASS reports. The reason for the call was not named.
On the morning of June 21, EU Ambassador Markus Ederer also arrived at the Foreign Ministry. The challenge was related to Lithuania's decision to ban the transit of a number of goods to the Kaliningrad region. Since June 18, Vilnius has stopped letting goods that fall under European sanctions into the region by rail, including building materials, metals, and cement. In the future, it is planned to ban the transit of oil and petroleum products.
On June 6, the Italian Foreign Ministry summoned the Russian ambassador to the country, Sergei Razov, because of accusations by the Russian diplomatic department of the immorality of some representatives of Italian institutions and the media, which, according to diplomats, are participating in the anti-Russian campaign.
On June 1, the Russian Foreign Ministry published a report "On Violations of the Rights of Russian Citizens and Compatriots in Foreign Countries", where he announced cases of aggression and discrimination against Russians in Italy, campaigns against Russian culture and its representatives. The agency also called the approach of the Italian media when covering military operations in Ukraine biased.
The Italian Foreign Ministry reminded Razov that Rome condemns Russia's military operations in Ukraine, and expressed hope for a speedy resolution of the conflict through negotiations with the condition that the decision will not violate the sovereignty of Ukraine and the principles of international law.
Tags