Goods that "may contribute to strengthening the industrial and military potential" of the country began to be confiscated from people traveling to Russia. In particular, drones and sonars< source srcset="https://s0.rbk.ru/v6_top_pics/resized/800xH/media/img/3/06/756595361512063.webp 800w" type="image/webp" media="(max-width: 400px) and (min-resolution: 192dpi)" >< source srcset="https://s0.rbk.ru/v6_top_pics/resized/1200xH/media/img/3/06/756595361512063.webp 1200w" type="image/webp" media="(min-resolution: 192dpi) " >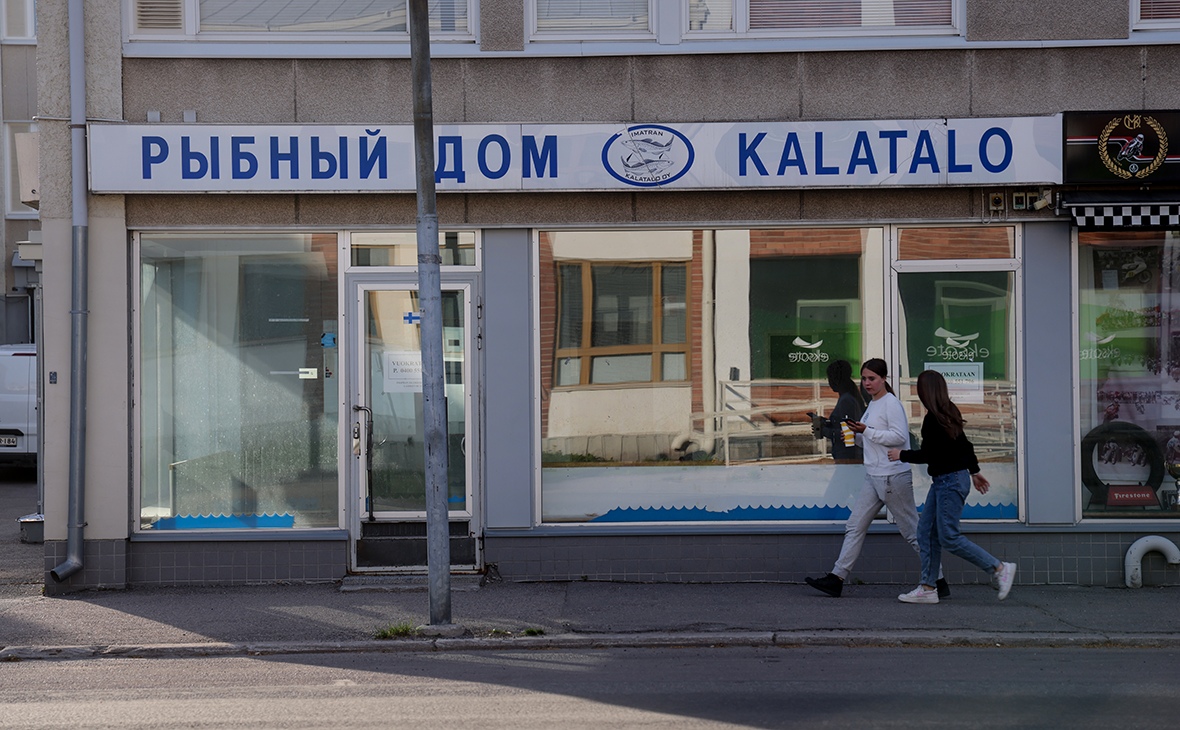 < /p>
Shops in Finland must refuse to sell sanctioned goods if the buyer plans to import and use them in Russia, the Yle portal reported, citing an explanation from the country's Foreign Ministry.
Legislative secretary of the department Mikael Ruotsi referred to the EU regulation, according to which "the sale, supply, transfer or export, directly or through intermediaries, of separately listed luxury items is prohibited"; citizens and organizations located in Russia, this prohibition also applies to cases when the goods are planned to be used in Russia. Ruotsi stressed that the ban applies to everyone, not just Russians.
At the same time, the Finnish Foreign Ministry noted that in practice it can be difficult for a seller to determine whether the goods will be used in the country or exported to Russia. In this regard, the decision in each individual case should be made by stores individually, the department added.
Finnish customs told Yle that they have begun seizing goods from people traveling to Russia that "may contribute to strengthening the industrial and military potential of Russia, such as aids used in navigation." In particular, drones and sonars were taken away from those leaving.
In mid-March, the European Union banned the supply of luxury goods to Russia. The restriction applies to goods that cost more than €300 per piece (18.7 thousand rubles at the current exchange rate), with a number of exceptions. In particular, the list of goods prohibited for importation includes wine, beer and strong alcohol, perfumes and cosmetics, clothing, shoes and accessories, watches, cigars, horses, caviar and truffles. In addition, the list included cars more expensive than €5 thousand (318 thousand rubles), electronic goods for home use more expensive than €750, including smartphones and game consoles, as well as cameras costing more than €1 thousand. dual-use goods are also subject to sanctions.
The Russian Foreign Ministry has repeatedly stressed that they consider EU sanctions illegal and will be answered. The Kremlin, in turn, noted that restrictive measures have never led to a change in the position of the countries against which they were introduced, and "all the more this is not happening." with Russia.
Read on RBC Pro Pro Hot peak: why everyone needed real estate in the UAE managers Articles Pro Burger and running: how the head of McDonald's cares about health – just a cog": what it's like to work at Microsoft – in 5 points Articles Pro Why only 8% of Russians strive for unlimited wealth Research
Authors Tags