Plot RF special operation in Donbass and Ukraine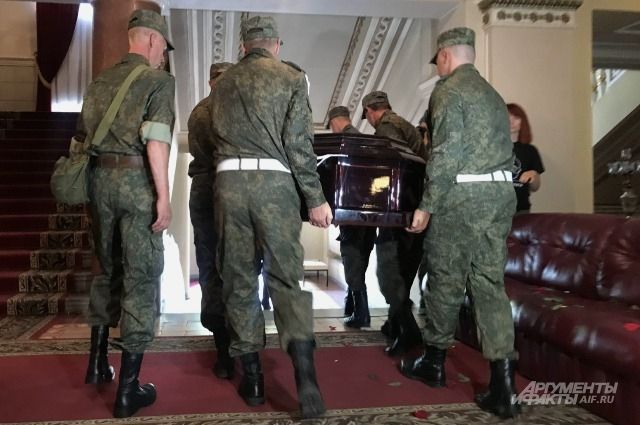 Donbass, hardened by thousands of bitter losses, seeing off its heroes on their last journey, seemed to have already petrified from a series of tragedies.
The death of Olga Kachura, the legendary Korsa was so unexpected and taken by people as close to their hearts as they experience the departure of a loved one.
"One of the last first commanders, and the only — woman" — most often, people who have been following the news from Korsa throughout the eight years of the war talk about it. She went from a member of the Slavic militia to the commander of the rocket artillery battalion of the People's Militia of the DPR.
Junky, with a military bearing. High, defined & nbsp; cheekbones and strong-willed chin; blue eyes in a "field tan" face; eyebrows, earned in a concentrated squint, a wide smile and camouflage, — such Colonel Kachura was seen from the screens.
Olga said that she was — a 12th generation military man, and her entire childhood was spent in endless travels around the USSR and Europe.
Before the war, Korsa, a lawyer with a second education, made a career in the Ministry of Internal Affairs and quit shortly before the war, already in the position of lieutenant colonel. In her interviews, Olga Kachura admitted — with her concepts of honor and conscience, she could not serve in the 2000s along with those for whom it was only an opportunity to "warm their hands".
Korsa received her first education at the DPI with a degree in "Software Developer for Ballistic Missile Guidance Systems".
In 2014, the moment came when this knowledge was useful to her. crushed the enemy in the hottest spots and "cauldrons" DNR. Olga was repeatedly wounded and shell-shocked, survived three assassination attempts.
And she always emphasized: she is fighting not with Ukraine and its people, but with fascism. And not only the life of the military and civilians, but also the day when Victory comes depends on the accuracy of each projectile that hits the enemy's cluster.
In recent months, Olga was constantly at work, and she didn't even have time for sleep. The state of constant combat readiness was exhausting, and weekends, gatherings with a fishing rod on the river bank, meetings with friends remained a dream. Korsa loved Svyatogorye, and it seemed that there was very little left before meeting him, liberated from the occupation…
Olga, who commanded a division of one hundred and forty military men, never gave herself any concessions and did not allow herself to forget that she was a — woman. The fact that fitness for service is determined not by gender, but by the totality of a person's qualities, she proved to everyone from childhood. The most offensive was to hear: "Yes, she is a girl, what to take from her."
I asked first of all from myself, going out to the personnel taut, neat, tinted. I understood: the commander sets an example for his subordinates and does not dare to give slack even in appearance. The habit of getting up at dawn accompanied her all her life, and during the war years, hellish headaches, a consequence of shell shock, overtook after waking up. Sometimes, in order for Colonel Kachura to enter the service, doctors came to her aid.
Olga tried to do without a strong word, believing that this does not paint a woman, and she always kept her promises. I suffered hard together with everyone when I had to endure endless shelling for many years during the Minsk agreements, in which a ban on opening fire was indicated. She kept the word of the officer sacred.
During the hours of forced calm, she went home and could cook something tasty for the family. There were other rules here, and the strict "commander" stayed at work.
Olga ironically noted that she should not be allowed to test, it would not even rise in a bread machine, and her cake, which in terms of strength can be equated to an armor-piercing projectile, "can be killed." But the meat turned out perfect in her hands.
Korsa said that she has two children who "grow up as normal people", because she perceives them as adults, without falling into lisping. The eldest daughter — native, and she became a godmother to a nine-year-old boy from a boarding school and raised her in her family like a son.
They said the same about her subordinates: "They were brought up by Korsa." And indeed, the men obeyed the charismatic Kachura, without talking, carrying out the orders of the commander. Bright, desperate, extraordinary, ironic and sharp on the tongue, she was loved. Her wise advice was heeded. The fighters knew — Olga "tear" for their own, and "the people of Corsa" — this is a special military fraternity to be proud of.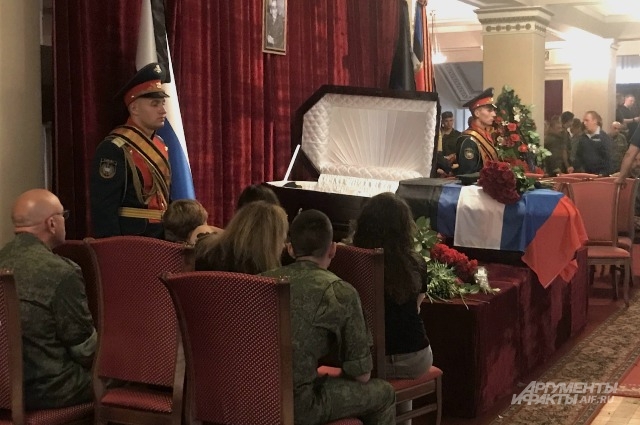 Farewell to Colonel of the DPR Army Olga Kachura Photo: AiF/Dmitry Grigoriev
The commander did not have friends from childhood, despite her restless nature: the endless wandering around the military units did not make it possible to firmly attach her soul to someone. Then the people around were severely weeded out by the "sieve" of the war, and only a few of those whom she could trust remained next to her.
She died on the road from Gorlovka to Donetsk surrounded by "her" people, having come under fire from the enemy, and Donbass could not believe this terrible news for a long time.
Gorlovka was not Olga's hometown, but she emphasized — after the war she would remain here, in the city, on the defense of which her division stood for many years…
When asked what the call sign meant, she explained: translated from the Italian "corso"; — race, speed, quickness. Corsa streaked through the war in a luminous jet flash, leaving a trail as the shells of her combat "Grad" lined the sky. And fragments of this bright, burning beauty remained in the hearts of all her countrymen who cannot come to terms with the loss.
Farewell ceremony for DPR army colonel Olga "Korsa" Kachura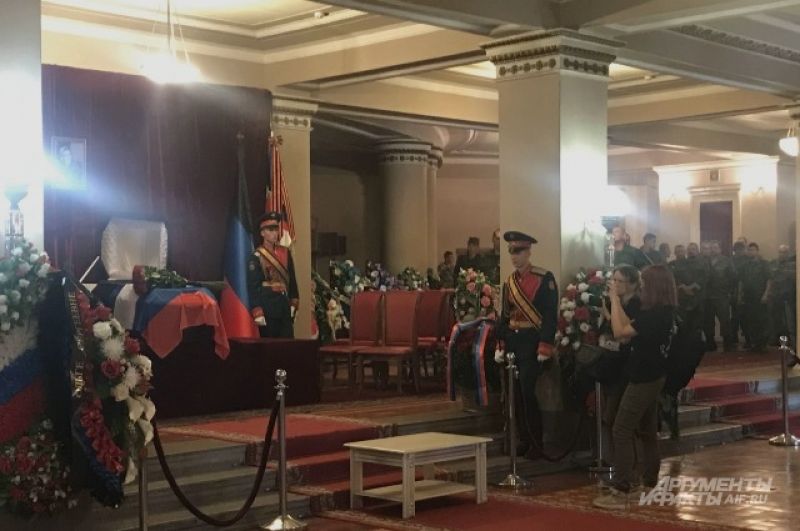 © AiF/Dmitry Grigoriev
© AiF/Dmitry Grigoriev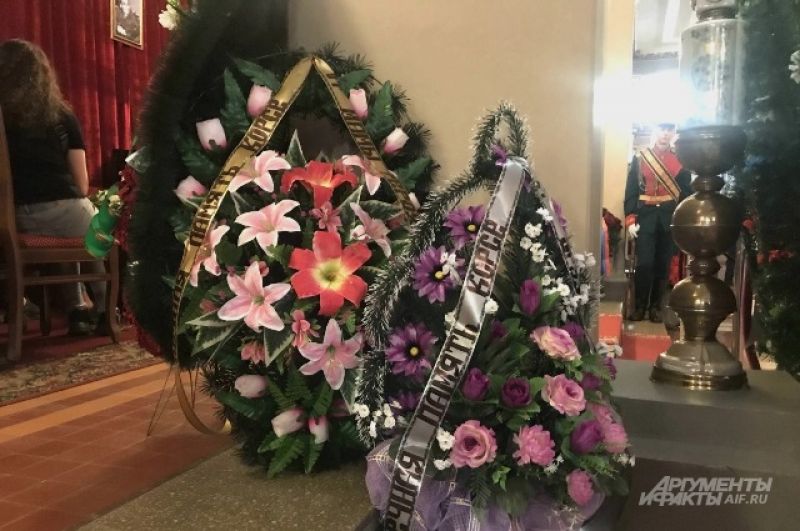 © AiF/Dmitry Grigoriev
© AIF/Dmitry Grigoriev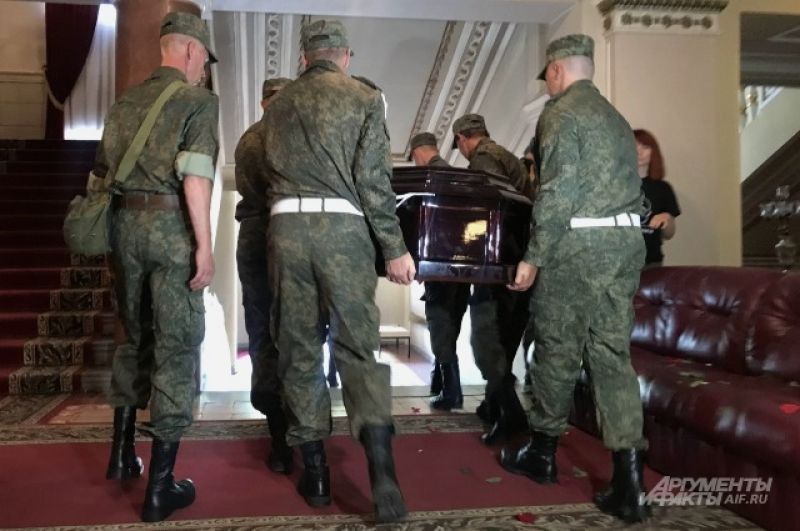 © AiF/Dmitry Grigoriev
© AiF/Dmitry Grigoriev
Farewell ceremony for Colonel of the DPR Army Olga "Korsoy" Kachura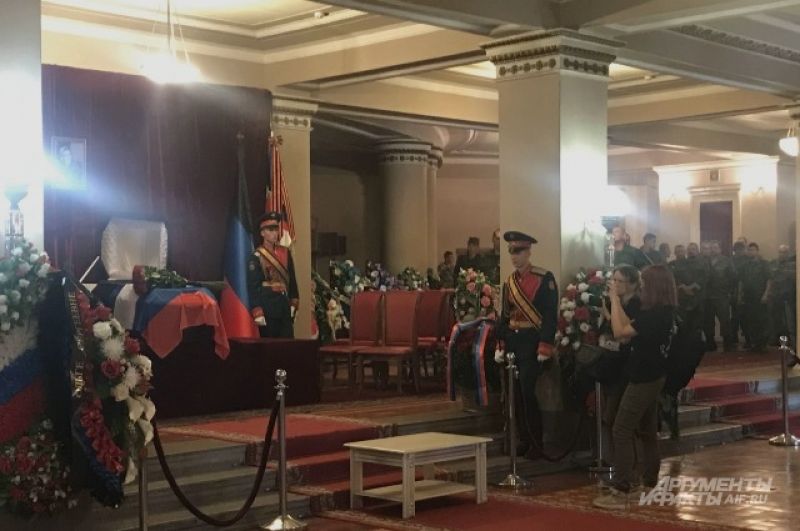 © AIF/Dmitry Grigoriev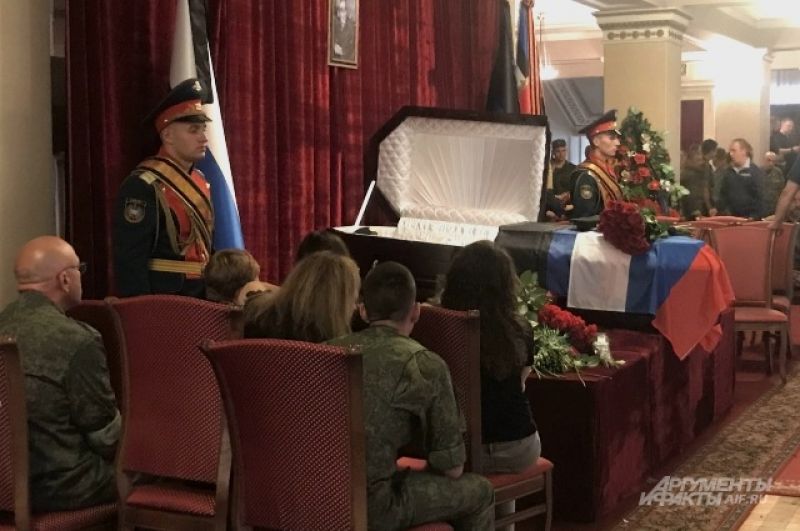 © AIF/Dmitry Grigoriev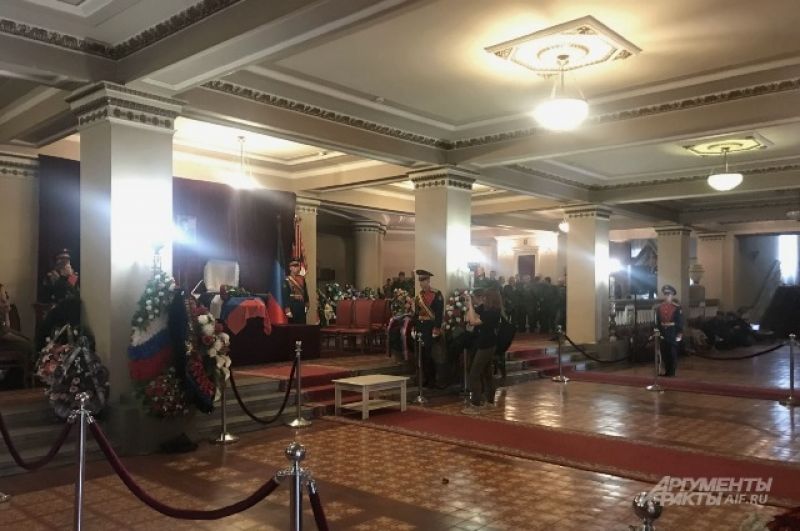 © AIF/Dmitry Grigoriev