American experts approved strikes on Yelenovka and Novaya Kakhovka from HIMARS
Vadim Skibitsky, representative of the Main Intelligence Directorate (GUR, an analogue of the Russian GRU) of the Ministry of Defense of Ukraine, inadvertently, or maybe deliberately, gave out important information . It concerns the direct participation of American specialists in the strikes carried out by the Ukrainian Armed Forces (UAF) using American HIMARS Multiple Launch Rocket Systems (MLRS). These systems fired on, in particular, the colony with Ukrainian prisoners in Yelenovka and the Antonovsky bridge across the Dnieper in the Kherson region.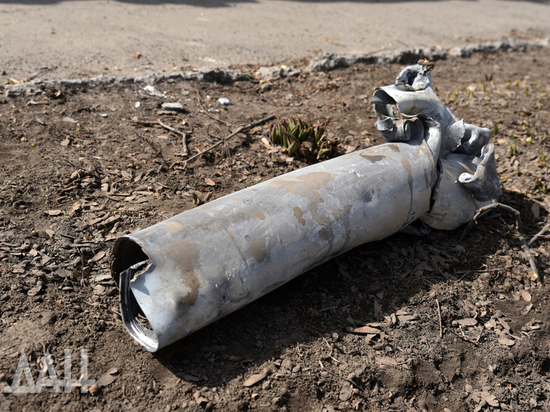 Photo: dan-news.info.
Actually, experts knew for sure that the Armed Forces of Ukraine themselves cannot hit high-precision HIMARS without data from American space and air reconnaissance. But now Skibitsky has officially confirmed that the Armed Forces of Ukraine are using "information received in real time" from the United States. At the same time, the United States, according to him, can cancel strikes if "the intended target does not suit them."
Commenting on this confession, military expert, editor of the Arsenal of the Fatherland magazine Oleksiy Leonkov wrote in his Telegram channel that Ukrainian intelligence "burnt" the Americans.
"So the responsibility for all terrorist attacks using HIMARS lies entirely with USA. Could have canceled (strike. – "MK"), but did not. And these are not mistakes – these are purposeful actions. The United States is not only a sponsor of terrorism, but also a terrorist country. Although many people already know about this," Leonkov noted.
As you know, after the attack on the barracks with prisoners in Yelenovka, representatives of the Pentagon hastened to declare that if such a strike was inflicted, it was only by mistake and Kyiv did not want to do it.
Political reporter Valentin Bodanov noticed this that "the nature of the Pentagon's statement that the attack on the colony in Yelenovka could have been a mistake of the Armed Forces of Ukraine becomes clear."
"The representative of the Main Intelligence Directorate of the Ministry of Defense of Ukraine, Vadym Skibitsky, surrendered everyone … The United States can cancel the strikes. Evidently, they didn't cancel Yelenovka. For some reason, there are options. There is an option that the Armed Forces of Ukraine simply deceived them. Therefore, the Pentagon, in hot pursuit, removed any responsibility," he wrote in the Telegram channel.
In turn, the publicist Yulia Vityazeva laughed at "a strong and independent Ukraine", which shoots only after the permission of the United States .
"It means that the United States arranged strikes on the pre-trial detention center in Yelenovka, Donetsk and on the hydroelectric power station in Nova Kakhovka. OK. Remember," she commented in the Telegram channel.