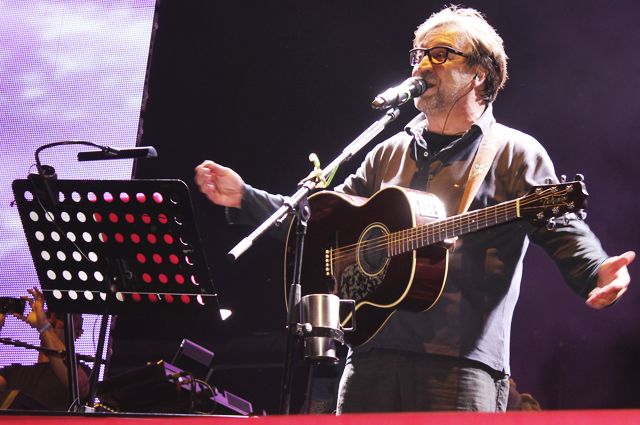 Psycholinguistic examination did not find signs of discrediting the Russian army in the speech that Yuri Shevchuk delivered at a concert in the capital of Bashkiria, TASS reports with reference to the lawyer of the musician Alexander Peredruk.
Conclusion of the expert to&nbsp ;the case of the leader of the DDT group was attached during the trial in Ufa. Experts came to the conclusion that the musician's speech did not contain public appeals and negative information about the RF Armed Forces.
The next meeting will be held on August 16 so that the defenders can get acquainted with the case materials. In addition, a request will be sent to the St. Petersburg court for the provision of a video link for Shevchuk's participation in online hearings. The musician himself previously said that he did not plan to attend meetings in Ufa, as he lives and works in the city on the Neva. spoke in a negative way about his attitude to the special military operation in Ukraine. After that, an administrative case was brought against him.
Earlier, the Sovetsky District Court of Ufa refused Yuri Shevchuk to send the case of discrediting the Armed Forces of the Russian Federation for consideration in St. Petersburg.
Rate the material