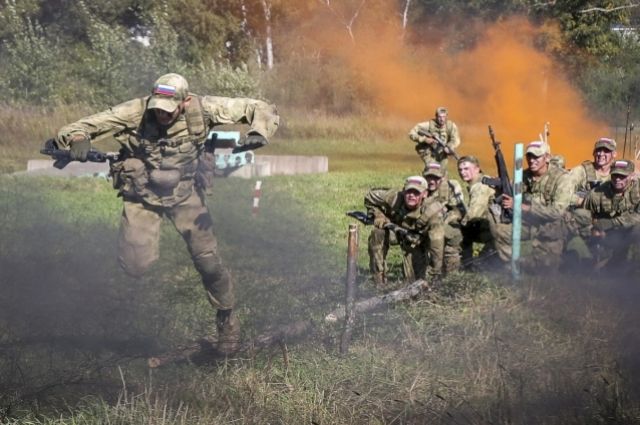 Deputy Minister of Defense of Russia Colonel-General Alexander Fomin opened the competitions of the International Army Games (ArMI) in Kazakhstan. The ceremony was held in Nur-Sultan, the press service of the RF Ministry of Defense reports.
A delegation of the Public Council under the Ministry of Defense took part in the event on behalf of the Russian side. It is headed by Pavel Gusev.
Three competitions will be held in Kazakhstan: "Masters of Artillery Fire", "Meridian"; and "Tactical Shooter". As part of the first competition, military personnel will compete in the accuracy of performing fire tasks from mortar systems, machine guns and grenade launchers, as well as machine guns. Competitions will be held at the Matybulak training ground. Mortar crew drivers will have to overcome various obstacles – a snake, a slope and others.
The opening ceremony of the Army Games competitions was held in China. Two stages will be held at the training ground in Korla: "Suvorov Onslaught"; and "Safe Route".
Three competitions within the framework of Army Games-2022 will be held in Belarus. We are talking about the competitions "Confident Reception", "Polar Star", as well as "Steel Highway". The latter is held for the first time.
On August 11, it was reported that Russian tank crews were preparing for the Tank Biathlon competition. The training took place at the Alabino training ground in the Moscow region.
Rate the material