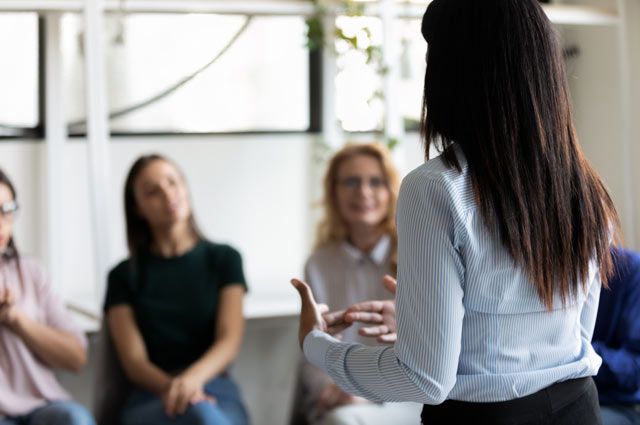 Women's Committee of "United Russia" and the women's activists of the Kharkiv region identified at a meeting in Kupyansk areas of joint work. As noteddeputy secretary of the General Council of the party Daria Lantratova, coordinating the work of the women's committee, "United Russia" will help unite social activists of the Kharkiv region and Russia for the implementation of joint socially significant projects.
"We understand that in recent years the activities of public associations, including women's ones, have been hampered here. This area in the Kharkiv region is still in the process of formation. Quite specific directions have been identified, to which we will connect. There was a request for the organization of psychological assistance, especially in crisis situations. And including work with children — preschoolers, school age. Mothers and grandmothers are well aware of how critical for the child's psyche is the situation in which children now find themselves and have lived in recent years, », — Daria Lantratova explained.
To provide psychological assistance, mobile groups will be formed in order to provide targeted support in severe cases. Special trainings will also be organized for local specialists to help them gain new competencies in the field of anti-crisis and child psychology.
Literature in Russian
The meeting received a request to organize a library and supply literature in Russian. This direction can be implemented within the framework of the action of "United Russia" and the Ministry of Education «Books — Donbass", which is expanding into the liberated territories.
"Colleagues said that tons of Ukrainian, nationalist and other destructive literature were seized. Of course, it should be replaced by ours, first of all, in Russian literature and history. Young people need a base that would replace the destructive ideology that has been promoted by the Kyiv regime in recent years. We have a promotion "Books — Donbass", we will extend it to the Kharkiv region», — noted the Deputy Secretary of the General Council of the Party.
In addition, work with NGOs will be organized. "We will look for partners in Russia. Perhaps this will be grant support from Russia. There is a request for training, expert assistance in organizing public associations. It is important for us to coordinate their work, to find a partner for them in Russia. For example, in the Luhansk region, there is already interaction with the Society of the Deaf and Blind, — said Daria Lantratova.
— long-term cooperation
In conclusion, she noted that cooperation will become long-term. "It was important for us to gather active women who are not indifferent to the development of their territory and the solution of common problems. Show that "United Russia" not only provides humanitarian assistance to residents of Donbass and the liberated territories, including in the Kharkiv region. In particular, a rather large cargo was received today, our volunteers are constantly working. But it is also important to show them that Russia is not here in an emergency mode, but that we are ready to provide support constantly and build a common future, — said Daria Lantratova.
Rate the material